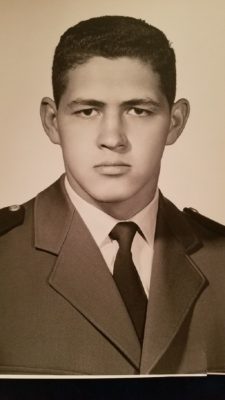 An excerpt from the upcoming book, The Rise of Air Force Space Command.
In 1965, the Air Force sent 3 lieutenants to its Institute of Technology in preparation for manning a newly formed mission supporting North American Air Defense (NORAD). They were hand-picked for their backgrounds in mathematics and/or engineering. The AF intended to fine tune these minds in Astronautical Engineering so that they could tackle the immensely cognitive job of determining all man-made satellite orbits and predict where they would be at any given time. Retired Lt Colonel Ken Needham was one of the Lieutenants.
Upon graduating from the arduous engineering track the AF scoped for the select group, they received orders for the 1st Aerospace Squadron at Ent AFB, Colorado. "We didn't ask for 1st Aero," notes Ken. "Frankly, we thought it was a career killer and we were wondering who we had crossed to get these orders." Ken's impressions at the time turned out to be consistent with others I had interviewed who had been placed on purpose by the AF in very specific locations to support, and grow, the AF's new space missions in a highly secretive environment. Odd, I thought to myself. These were some of the best and brightest in the AF, rearing what would become a towering presence for American national security. But they could not be aware at the time of the viral roots they would be planting and how indispensable space operations would prove to be in the millennium as none had gone before them—they were first on the scene!
In the 60's, it was truly a pilot's Air Force. Ken's disappointment in being ordered to the 1st Aerospace Squadron shows in his recollections of receiving the orders, "Everybody knew the primary mission in Colorado Springs with NORAD was Air Defense; secondary was Early Warning. Space Defense wasn't even in the top 3—and there were only 3 missions."